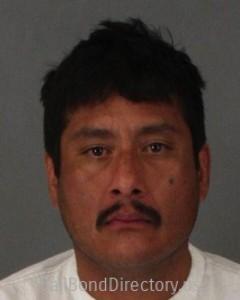 A Perris, California naked man arrested after crawling through his neighbor's doggie door and demanded sex with the woman who lives there.
A woman home alone in her Perris residence getting ready for bed was the victim of a very unusual intruder recently, when her neighbor crawled into the house via the dog door and demanded she have sex with him.
41-year-old Philip John Garcia entered the home of the unidentified woman at around 9:30 p.m. on April 10, according to the Riverside County Sheriff's Department, reports the Press-Enterprise.
The suspect, who was possibly intoxicated, knocked on the bedroom door and announced to the woman he was there to have sex with her.
The woman's husband had left for work, leaving his wife home with the couple's three large dogs. She recognized the man as her neighbor, and yelled at him to leave and go home. Garcia complied.
Authorities called to the scene located Garcia at his home, where they found him lying naked on his bed. A search of the premises yielded the discovery of a .22-caliber rifle under that bed.
Garcia has since pleaded not guilty to burglary, indecent exposure and being a felon in possession of a firearm. Court records indicate Garcia's bail is set at $130,000 due to a prior conviction for robbery.