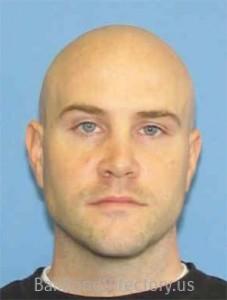 Charles Alan Dyer, 31, was arrested by Fort Bend County, Texas authorities, this morning after a 12 state manhunt.
Dyer was wanted for the sexual abuse of a 7 year old child in Oklahoma last year. A trial in April on that charge against Dyer ended in a mistrial after the jury was deadlocked. He was set to go to trial earlier this month when he fled the state.
Fort Bend County authorities joined the search for Dyer on Monday, after he was reportedly seen going door to door and offering residents $300 if they would drive him to Houston, Texas.
Dyer was considered armed and dangerous by authorities. He was know to own multiple weapons and was part of a right wing anti-government group (Oath Keepers,) fortunately the arrest occurred without a violent incident.
When arrested Dyer had more than $1,000 cash on him, a cell phone or GPS device, but no weapons.
Dyer is to be extradited back to Oklahoma, where he will be tried in state court for the sexual assault charge, also in federal court for unlawful flight to avoid prosecution. He will likely remain in prison with no bail until he is tried for the crimes.
—–
Additional Details: ABC News