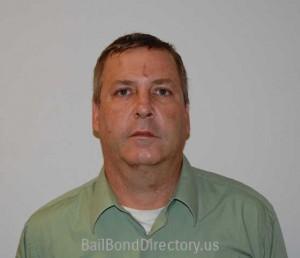 Via video from Orange County Jail, Curtis Rene Mellott, 46, appeared before Judge Charles Anderson, who set bail at $1 million.
Mellot is accused of stealing a Piper PA-32R owned by LFW Investments LLC from Horace Williams Airport in Chapel Hill.
The plane was located Tuesday morning, 20 miles from the airport, empty with blood in the cockpit. Arrest warrants were issued, after a search for an injured pilot and possible passengers.
Mellott was arrested around 3 pm on Thursday. He faces charges on felony larceny of a privately owned aircraft and could face federal charges for flying without a pilot license, as well as, other flight crimes.
Authorities would not release what led them to Mellott.
According to court records, in April 2010, Mellott pleaded guilty to driving while impaired and unauthorized use of a motor vehicle. He also has several ongoing cases in court and "similar charges" in another county.
The total damage has been estimated the value at $600,000 for the crashed plane.
—–
Additional Details: News Observer