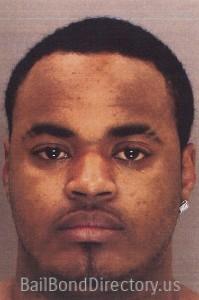 21-year-old, Quentus Maurice Hart was arrested Wednesday after leading Northern York County Regional Police on yet another chase through York before crashing his vehicle into a tree.
Hart was originally wanted on warrants for a bail violation and failing to appear for a pretrial conference on drug related charges.
On July 19th, Police were provided the location of Hart and followed his vehicle attempting to make a traffic stop. During the high-speed chase an officer's car was struck by another vehicle. Hart had eluded police and they later found his disabled vehicle crashed into a sign post. Hart had fled the scene and police were unable to apprehend him.
Two weeks later on August 2nd, Hart was observed by his bail bondsman, Joseph Kennedy Jr., as he sped down a street. Kennedy later spotted Hart at a gas station when he follwed him; Hart fled out the back door fleeing through the warehouse of Quaker City Paper then stole the bondsman vehicle which was outside and running.
Police said Hart had been driving on a suspended license on both July 19 and Aug. 2, and that warrants had been issued for his arrest following each incident.
He was charged with fleeing and eluding police, reckless driving, running a red light, failing to obey stop signs, speeding, robbery of a motor vehicle, criminal trespassing and two counts of driving with a suspended license. Hart is in being held on a $30,000 bail in York County Prison.
—–
Additional Information: York Daily Record