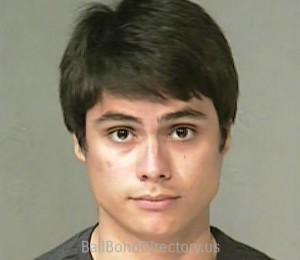 According to Entertainment Tonight; Twilight actor Kiowa Gordon was released from jail on Wednesday after posting bail.
21 year old, Kiowa Gordon was arrested on Monday in Tempe, Arizona, after a routine license plate check revealed he had an outstanding warrant  for failure to appear in Phoenix area courts on a 2010 misdemeanor drunken driving and drug charge.
Gordon played Embry Call a werewolf as a member of the Wolf Pack in the highly successful Twilight vampire movie series.
Gordon, a  Native American actor grew up in Arizona and is a member of the Hualapai tribe.