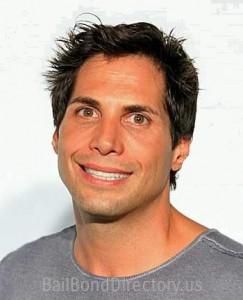 Joe Francis, founder of "Girls Gone Wild," accompanied by his attorney, turned himself into the Los Angeles Police Department's Pacific Station in Mar Vista about 6 pm Monday, August 22nd.
Francis was named on a warrant citing 3 misdemeanor counts of false imprisonment and 1 count of dissuading the witness from making a report.
Three female accusers claim they met Francis at a nightclub; he had offered to drive them in his limo to their car. However, according to their statements Francis took them to his mansion instead.
Francis was booked, photographed, then released from custody after posting $50,000 in bail.
Francis, 38, has previously been in trouble with the law since he founded the very successful "Girls Gone Wild" video series.
—–
Additional Details: The Los Angeles Times