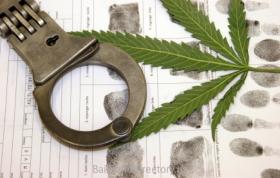 A father and his two sons have been arrested at their Southern California home on suspicion of possessing methamphetamine and cocaine for sale and of growing pot.
Covina police Lt. David Povero tells the San Gabriel Valley Tribune that 49-year-old Santiago Saldana, 24-year-old Edgar Saldana and 26-year-old Erick Saldana were booked on the suspicion of narcotics charges Saturday.
Officials say they responded to neighbor complaints about alleged drug dealing at the Covina home. Officers carrying out a search warrant at the residence found drugs, weapons and cash there.
Santiago Saldana is being held on $50,000 bail and his sons are being held on $30,000 bail each. The three are scheduled to be arraigned Tuesday.